Fully independent underwater navigation technology
No external transmitters. No ultrasonic signals. No infrastructure.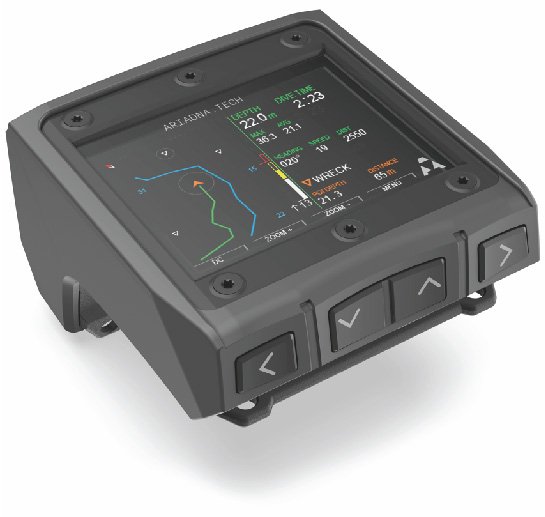 The goal of project Ariadna is to put a personal navigation system on every scuba diver's wrist.
The technology that would allow for a fully independent personal underwater navigation system had been the holy grail of diving-related science and engineering since years.

In 2013 Ariadna Tech Oy was founded in Finland to develop a technology of underwater inertial navigation for professional and military use. In the past seven years, our research team has been working on mathematical models and energy-efficient algorithms to make it possible.

Today, after seven years of research, the team behind project Ariadna is ready to announce:
Personal underwater navigation technology is already here. Just give us some time to scale it down to a wrist device.

Ariadna Project is co-financed from the European Union funds in the project POIR.1/1.1.1/2021 – Fast Track, part of the Smart Growth Operational Programme 2014-2020, under the project name "Development of an innovative inertial underwater navigation technology for divers".

The project goal is to develop an innovative small-size system for inertial underwater navigation for individual use by divers, utilizing an advanced mathematical model of speed estimation based on the mathematical hydrodynamic model of the diver and advanced, six-dimensional sensor calibration algorithms.

EU financed project value: 6 186 950.97
Contribution of European funds: 4 739 889,21 PLN